Small Buoy ring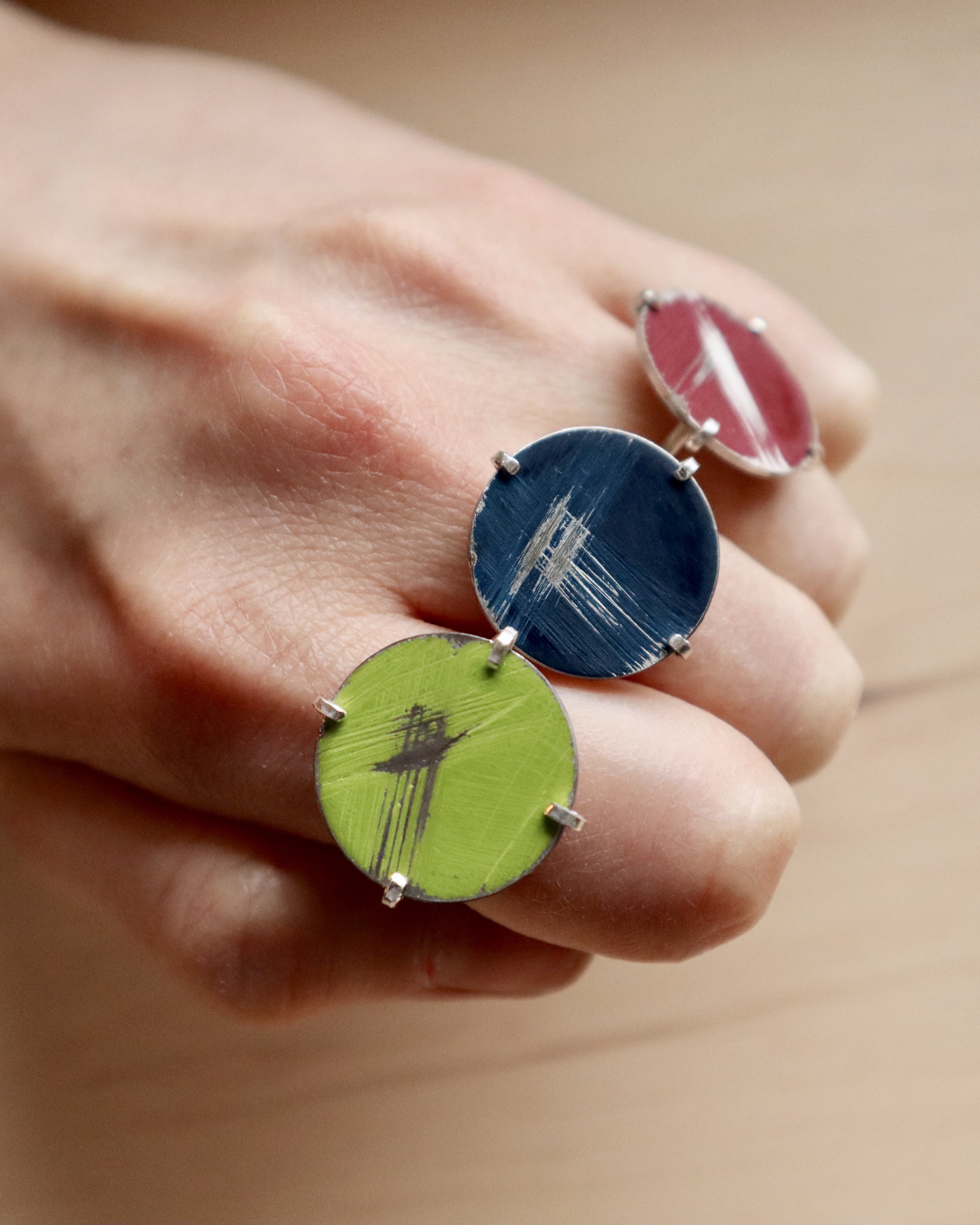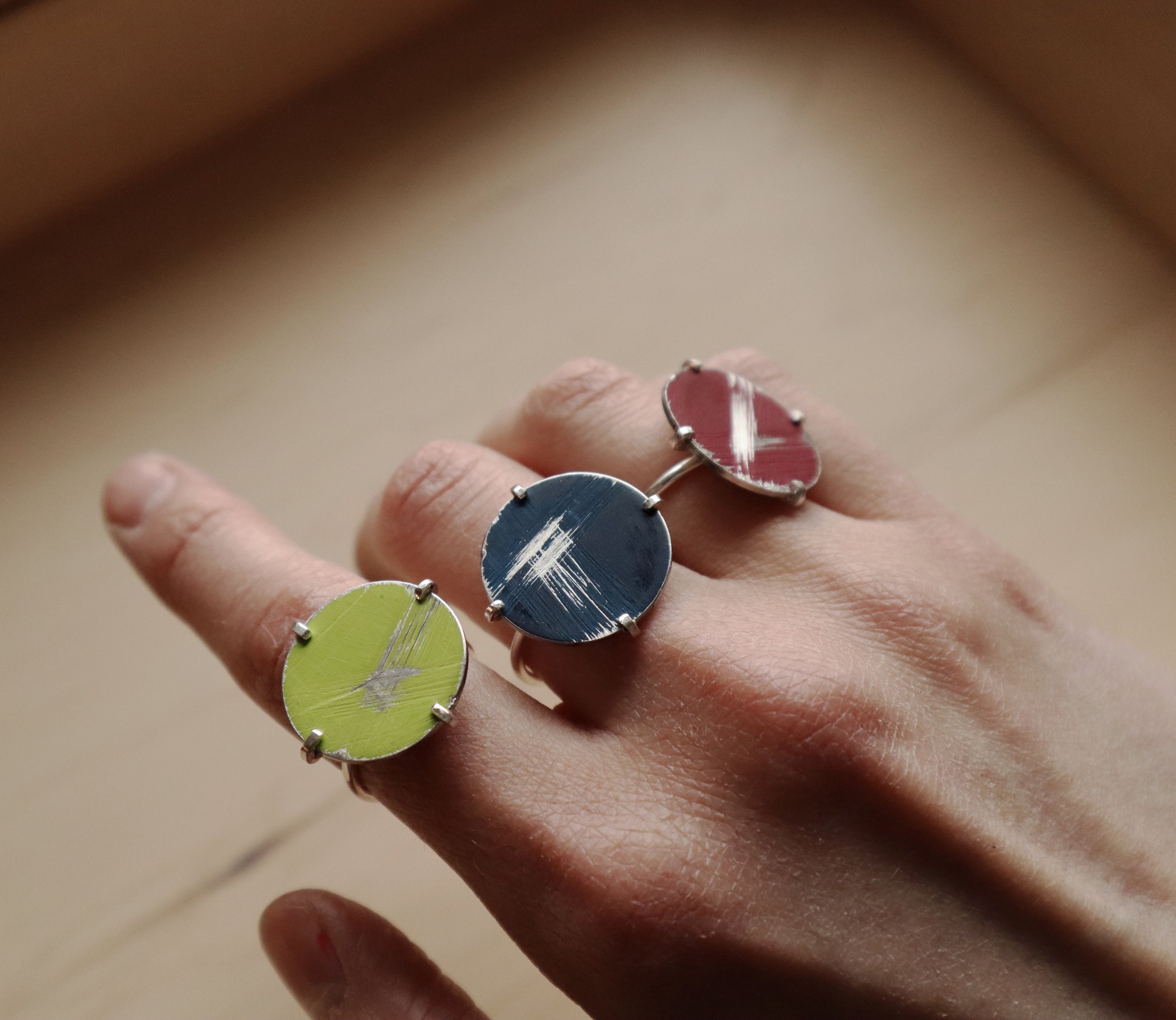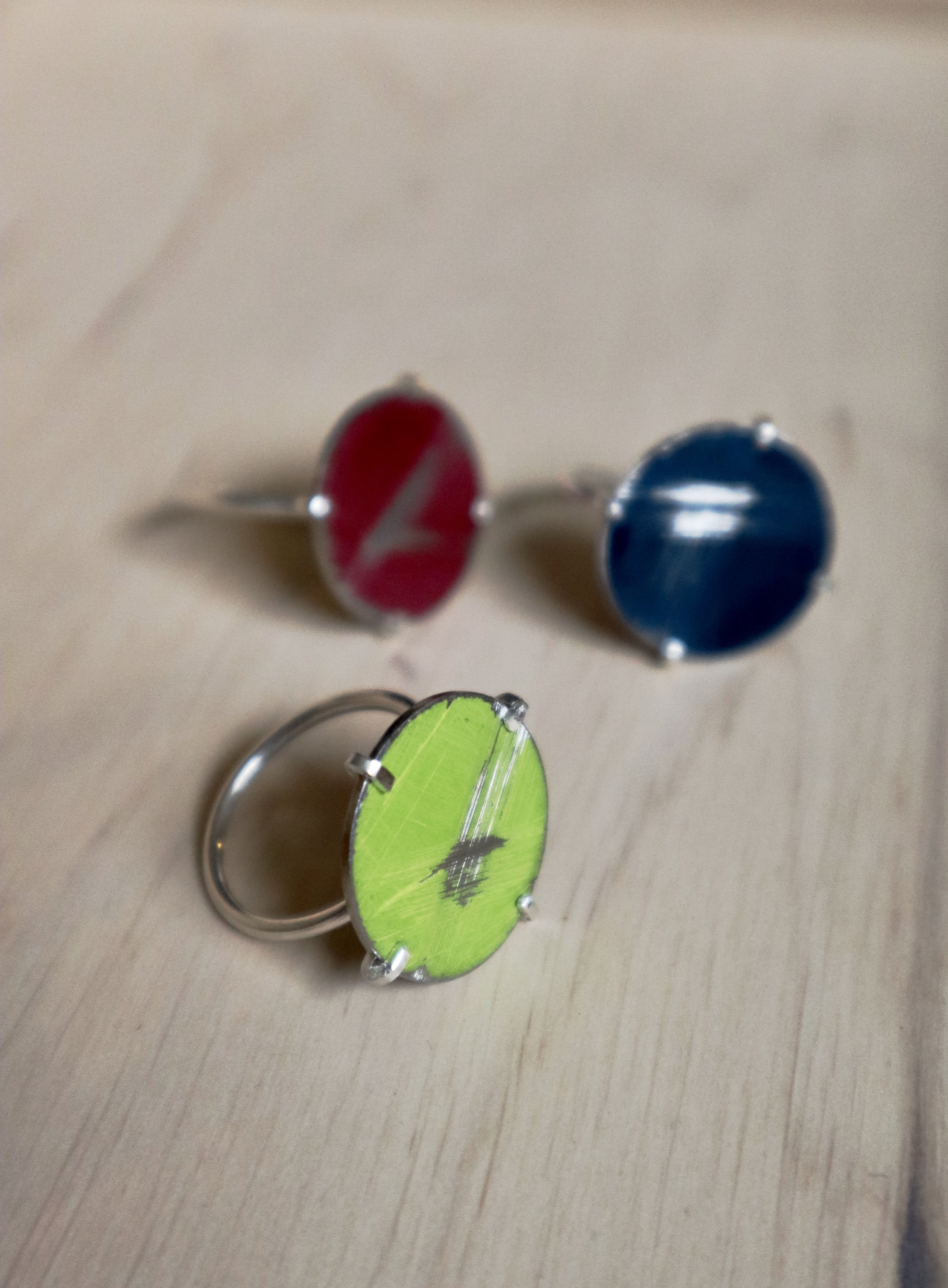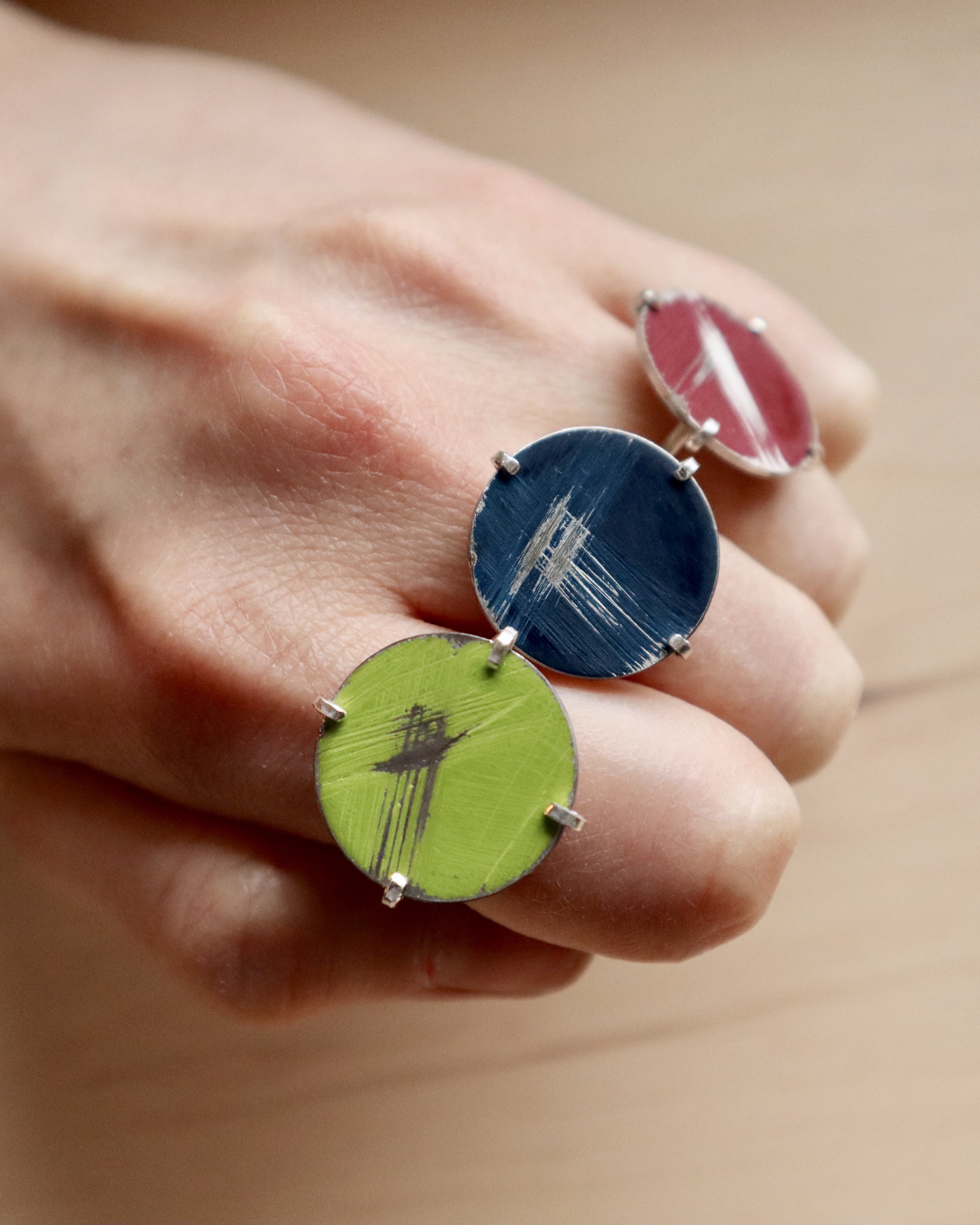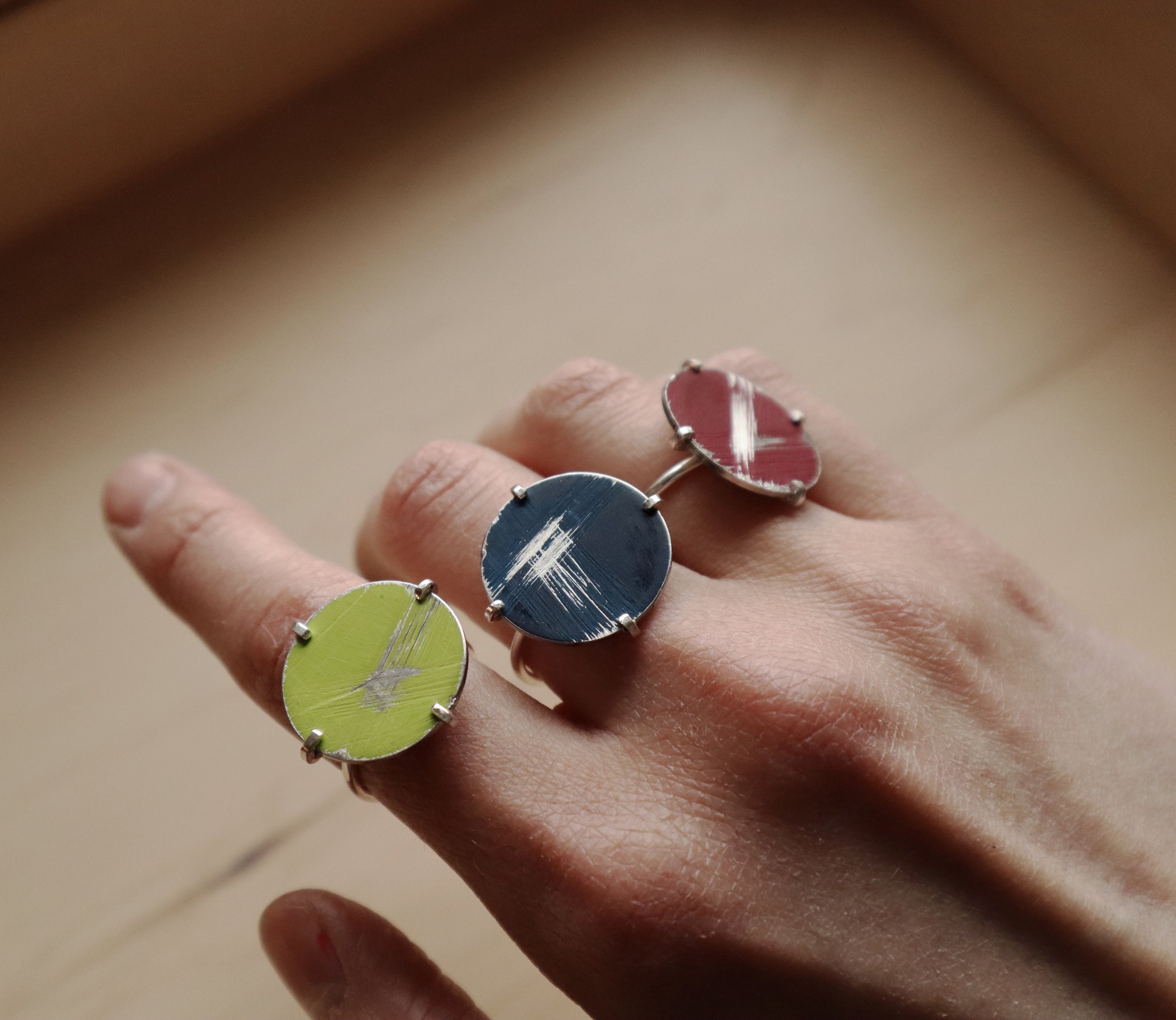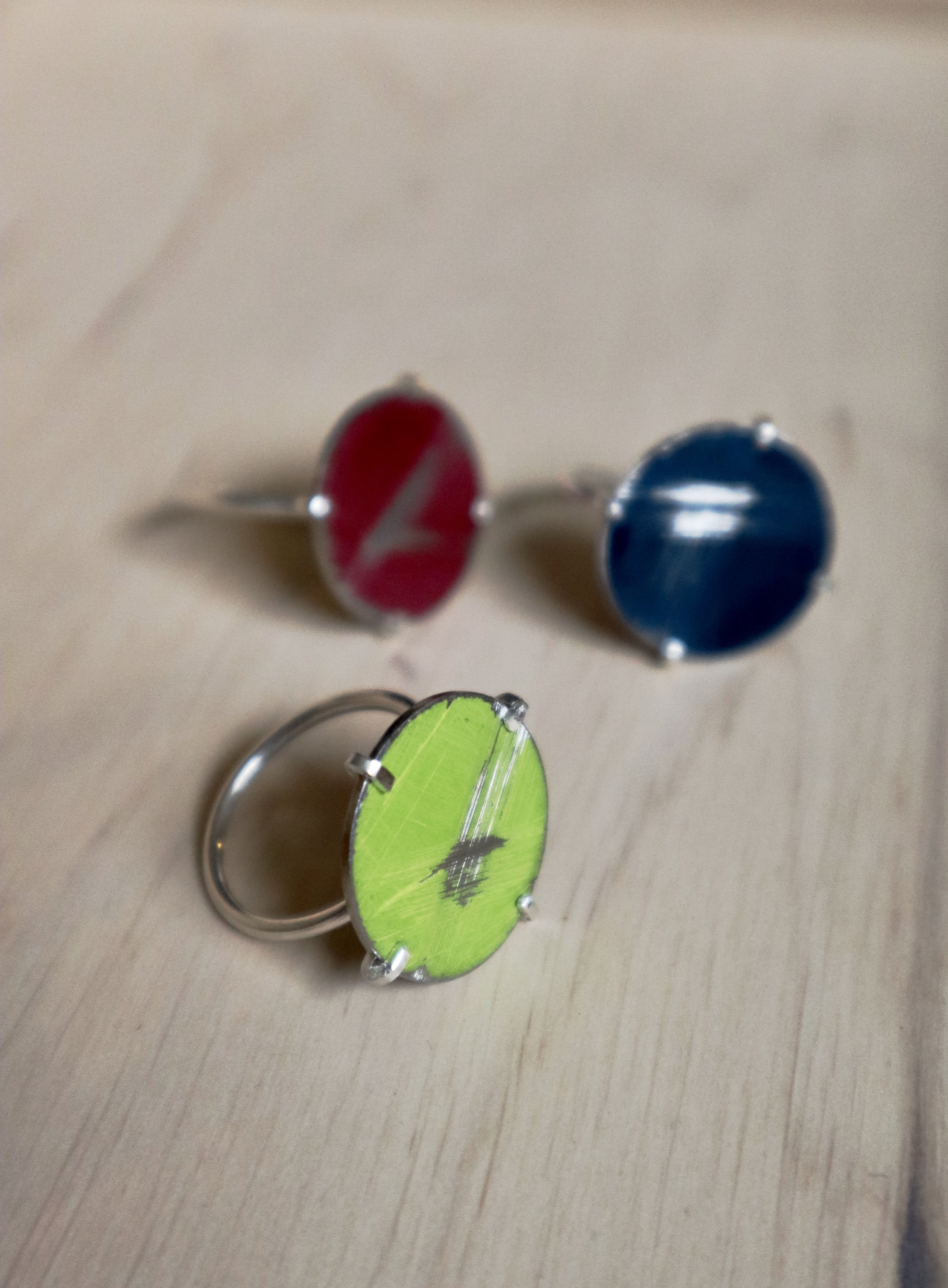 Small Buoy ring
The ring version of the coloured buoy pendant and earrings is here. Each stainless steel coloured disc is set in a silver claw setting with a silver ring shank. The surface of each coloured disc is distressed in Heather's signature style.
2cm diameter disc
Stainless steel disc with silver setting and band
Note! Each ring is handmade individually so there may be slight differences to the one you will receive to the one you see, but each will be equally lovely!
Each piece is presented in bespoke Heather McDermott packaging consisting of a branded box enclosed in a blue sleeve and secured with a Heather McDermott sticker. This is then posted in a jiffy bag and sent via insured special delivery making sure your unique piece can be tracked along the way.
Normal delivery times are within 2-5 days, depending on whether an item is in stock or has to be custom made.